Best Buy decides to pass on Verizon's Apple iPhone 4 at launch, cites 3G speed
27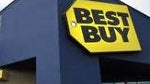 On February 10th when the Apple iPhone makes its first appearance at Verizon, if you walk into a Best Buy store and inquire about the phone, you are likely to get what might sound like a scripted response. The retailer is passing out to reps what basically is a guide on how to tell inquiring minds that the store will not be selling the CDMA iPhone.
So what is the reasoning behind this decision? In the training material was some paragraphs that were apparently lifted from an article written by the gang at BGR about data speeds on the Verizon iPhone. The bottom line is that with all of those 4G phones hitting the carrier later this year, the iPhone will still be limping along on Big Red's Ev-Do network which might hold back sales.
So if you plan on talking Apple iPhone 4 with a Best Buy rep, to keep the conversation civil, you're better off discussing the AT&T, GSM variant of the phone. Otherwise, you will find yourself talking to a robot, explaining that the Verizon branded Apple iPhone 4 will be out spec'd shortly after launch.
The whole process is curious considering that the CDMA model of the phone has basically the same specs as the GSM version, and last we checked, that model is still available at Best Buy. If Best Buy is concerned that the CDMA iPhone will not sell well, why are all the
analysts raising sales expectations
of Apple's touchscreen phone for 2011?
source:
Gearlog
via
BGR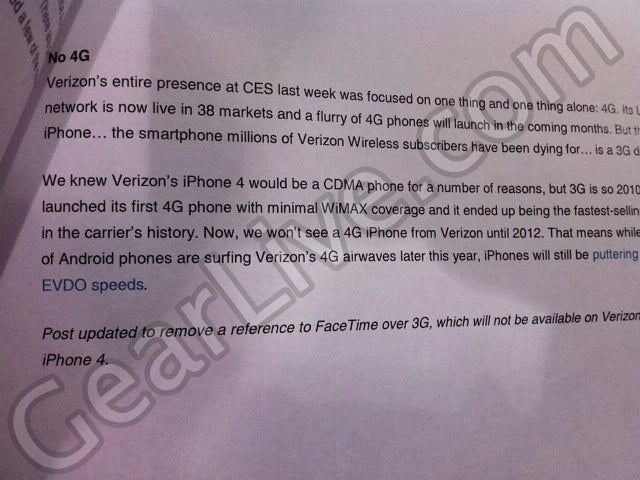 Is Best Buy concerned that the Verizon version of the Apple iPhone 4 is too slow for 2011?