Before launching the Lumia 1520, Nokia wants to know if you like the word "phablet"
54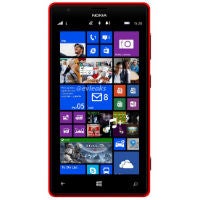 The word "phablet" has always been a bit of an awkward word. It was created because there is an indistinct grey area between the acceptable size for a smartphone, and the acceptable size for a small tablet. Not everyone is a fan of the word, and Nokia wants to find out what your feelings are on the term. It seems Nokia isn't sure if people like the word, or even know it.
This is an important topic for Nokia because it has the 6-inch
Lumia 1520
on the way, so the company has been surveying users on their feelings about the term phablet. It is an odd thing to market, because while the word phablet is widely used in the tech press, but the average user may not be too familiar with it. Being a portmanteau of phone and tablet, it's not a difficult word to figure out, but it still doesn't get much use outside of our world.
Samsung almost always avoids using the term when talking about its Galaxy Note devices, and Samsung is the undisputed king of the phablet market. That's a pretty telling thing right there. We're not sure who Nokia is targeting with its survey, but we'd like to see the results. It would be interesting to see how people refer to devices like the Galaxy Note.