Before landing in the US, Sony Xperia X Performance and Xperia XA will be released in Canada
4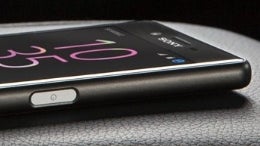 Not long after announcing
US prices and release dates for its Xperia X smartphones
, Sony today confirmed that the entire new family of handsets is also headed to Canada. The rather surprising part here is that, unlike in the US, where the regular
Xperia X
will be the first to hit the market (on June 27), Canadian customers are getting the
Xperia X Performance
and
Xperia XA
first.
The Xperia X Performance will be available on June 23 from Bell and Rogers, while the Xperia XA will be launched on the same day by Bell and Virgin Mobile Canada (plus WIND, though this carrier isn't getting the phone before July 14).
The Xperia X will be released on June 29 via Vdeotron, and on July 14 via WIND. As for the
Xperia XA Ultra
, this will land on July 14 at WIND. Pricing details will be unveiled later. All four new Xperias might also be sold unlocked at some point in Canada, though there are no exact dates for this.
As its name suggests, the Xperia X Performance is the most powerful among Sony's latest handsets, thanks to its top of the line Snapdragon 820 processor (which obviously outclasses the Snapdragon 650 that's found inside the regular Xperia X, and the MediaTek Helio P10 that's powering the XA and XA Ultra). Thus, it kind of makes sense for Canadian carriers to want to release this handset first. In the US, things are different because no carrier is planning to sell any of the new Xperias, so Sony will offer them unlocked.
We already
reviewed the Sony Xperia X
, but we weren't exactly thrilled about it. Perhaps we'll like the X Performance, XA and XA Ultra more.