Before Apple Pay's official release, Morgan Stanley names it the frontrunner in mobile payments
26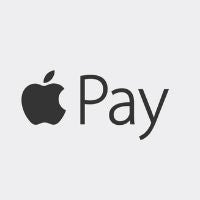 Apple Pay is a complicated and slightly annoying topic. On one hand, Google and Microsoft have been in the NFC payment space for a while; but, on the other hand, neither has been able to make much of a dent. On another hand (we said it was complicated, three-hands complicated to be exact), the "failure" of Google and Microsoft was more
due to timing and infrastructure
than with their respective payment products.
Still, that isn't stopping analysts from already calling the game in favor of Apple. Or, should we say that it is another analyst calling the game the same way we have? Morgan Stanley is the latest firm to come out saying exactly what we said recently, which is that Apple Pay's increased security through Touch ID may well lead Apple's option to become the most popular option, but that will spark an increase in mobile payments throughout the ecosystem, including competing platforms. Although, the odd part of Morgan Stanley's synopsis is that it is already giving Apple credit for pushing merchants to adopt NFC payment systems, and not giving the credit to Microsoft and Visa who are really behind that push (and have been for two years.)
Even worse, Morgan Stanley claims that Google Wallet was not "sufficiently cost effective/attractive for merchants", which seems a completely biased response, given that Google created a product that followed the standards for the devices already in stores. (Apple is doing the same.) In the end, yes, Apple wins the marketing war, and has a slight advantage in security, but really, Apple is just taking advantage of an infrastructure changeover that was coming anyway. Timing often wins in cases like this, but Morgan Stanley seems to want to attribute it to some sort of pseudo-magic from Apple.