Beatles catalog confirmed to come to (almost) all streaming services Christmas Eve
5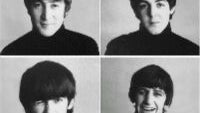 The Beatles music catalog has always been the white whale of streaming services. Apple was the
first to get the Beatles
onto digital, because it was essentially the dying wish of Steve Jobs and Apple has more money than most countries on Earth. Now, it sounds like the Beatles are finally letting loose the reins and coming to everyone just in time for Christmas.
A report from
Re/code
confirms the earlier report that the
entire Beatles catalog
will be made available to almost all streaming services on Christmas Eve. The news is that all Beatles music will be coming to Google Play, Spotify, Apple Music, Google Play, Tidal, and Amazon Prime. It sounds like almost every streaming service will be getting access, though not all services are mentioned. The only solid point in the report is that Pandora will not be getting the Beatles, because Pandora doesn't do direct deals with music owners. However, that just means Beatles songs aren't available on-demand; Pandora will still play the Beatles if you're using the radio service.
And, the Beatles aren't pulling the same tricks as some other modern artists and withholding music from those on the free versions of services like Spotify. The Beatles catalog will be available for everyone. Of course, they are the Beatles, so it's not like it's terribly hard to hear their music anyway.