A battery in your smartwatch strap? LiBEST makes it possible, launches Apple Watch battery strap!
5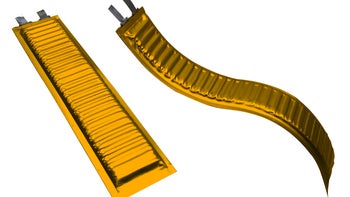 So, one of smartwatches' biggest weaknessess is battery life. With the exception of Samsung's amazing 3-day battery life on the Gear S3 variants, a typical smartwatch will usually last you about a day, more or less.
Many have toyed with the idea of having a battery inside the watches strap, but few have developed a product out of it. Well, meet LiBEST — the company that made a full range flexible battery to be fitted in a watch strap.
The first product to come from LiBEST is the LiFlex strap — a battery strap for the Apple Watch that can be charged wirelessly and, in turn, charges the Watch while it's just strapped to your wrist. It also helps that it doesn't look too shabby!
We've no specs on battery capacity right now, but the company states that, assuming the user charges the LiFlex Strap every other day, the battery inside should last for at least two years with no issues. That "every other day" assumption makes us believe that the strap should be able to extend the Apple Watch's battery life by up to an extra day.
Currently, the LiFlex Strap is only available for the 42 mm Apple Watch variants, but a model that supports the 38 mm shells will be announced later. Other watches and brands could possibly be added to the portfolio later, but there's no talk of this right now. We will be able to have our first look at the LiFlex Strap at MWC 2018 at the end of this month.