Battery Stats Plus creators log the best and worst Android devices and apps in terms of battery life
18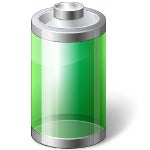 The creators of Battery Stats Plus for Android outed some graphs, based on reports from 474 Android devices and 5585 battery statistic reports in the span of the last three weeks.
Bear in mind that the app is installed on user's phones all over the world, so some of the phones and tablets with the best and worst battery stats might surprise you in the stat charts below.
We won't spoil the fun, just check out the models below, we'd just point out that the average battery life seems to hang around the 20 hours mark, so don't be upset if that's what your Android phone manages to pull off with average usage.