Barnes & Noble Nook Tablet teardown reveals capable battery, internals similar to the Kindle Fire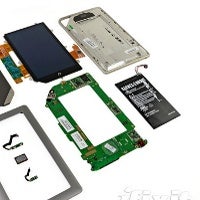 The
Barnes & Noble Nook Tablet
comes close to hitting the bottom when it comes to low-end tablets with its alluring $249 price tag, but is it easy to repair and what does it hide on the inside? The gadget surgeons from iFixit didn't take too long and days after the tablet hit US shelves, we have the full teardown, layed out step by step for those of you wishing to take a look under the hood of the Nook Tablet.
But you'd better stock up on tools and patience as the slate is assembled using a lot of adhesive, screws, and a baffling internal design. Luckily, at least the LCD is not fused to the front panel, so it's easier to take apart for repairs. On the downside, though, a relatively routine task such as replacing the battery requires you to remove the motherboard first and some elements like the microSD cards are soldered to the motherboard. Overall, this yielded a pretty middle of the road
repairability score
of 6 out of 10, so be warned.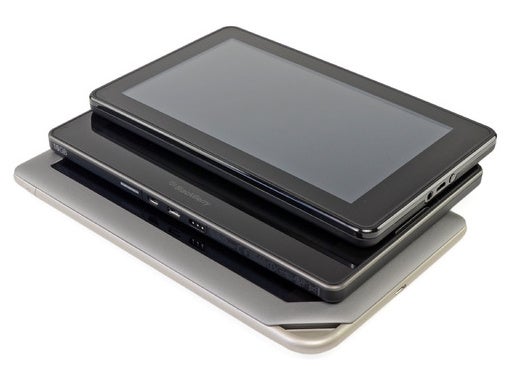 Digging into the little details, we should mention that having
extendible memory
via a microSD card slot should be a benefit for the Nook Tablet when compared with its biggest rival, the Kindle Fire, but that slot is hidden so well under a magnetic cover next to the carabiner clip you'd have a hard time swapping cards.
Interestingly, it turns out the Nook Tablet is actually 0.03"
thicker than the Kindle Fire
despite its deceitful rounded edges. This however might partly be due to the more capable 4000mAh battery which is said to last for 11.5 hours, much more than the 8 hours on Amazon's tablet. The Nook Tablet also has 1GB of RAM, more than the 512MB of the Fire. For the rest, you'd better get your screws ready and follow that instruction below.