Ban of using phones while driving greatly reduced road fatalities in California
15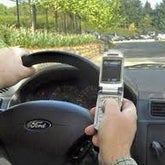 That using a cell phone behind the wheel is dangerous for both drivers and pedestrians is something that one cannot argue with, and this recent study only backs up that claim even further. Since 2008 - the year when the use of cell phones while driving was banned across the state of California, there has been a
significant decrease in road accidents related to distracted driving
.
In particular, vehicle accident fatalities have dropped by 22 percent while deaths caused by drivers using a cell phone have decreased by a whopping 47 percent. Further surveying goes to show that 40 percent of California residents do not use their cell phones while driving as much as they did before the law went into effect. Seems like saying that
"the national effort to ban texting and other cell phone use by drivers is possibly the most important safety development since seat belt use became mandatory a generation ago"
is pretty accurate of a statement.
Currently, if a California driver gets caught violating the ban of cell phone use while driving gets fined $159 with each subsequent offense leading to a $279 ticket.