Backlash from Motorola RAZR Developer's Edition results in petition from Operation: MOSH
8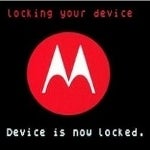 Talk that Motorola is going to be offering a special edition of the
Motorola RAZR
coming with an unlocked bootloader out of the box
has drawn criticism from a group of current Motorola users called MOSH. This group, whose title is an acronym for "
M
ake
O
ur
s
elves
H
eard" first gained attention by protesting that Motorola was not releasing products with unlocked bootloaders. The manufacturer eventually caved and
promised that bootloaders on all Motorola devices would be unlocked
by the end of 2011.
The Motorola RAZR Developer's Edition
is in essence, a device being used by the manufacturer to placate those who screamed that Motorola did not follow through with its promise. But when Motorola made the device official, the plan backfired. Now, Operation: MOSH members are trying to get people to sign an online petition seeking unlocked bootloaders on all Motorola smartphones. Furthermore, considering the recent announcement about the Motorola RAZR Developer's Edition, the group wants "
To let Moto know that this 'Developer Edition' had better be available either as a trade for our devices, paying the difference, or not at all, since we all bought our devices in hopes that they would keep their word in the first place
."
So the request is simple. Operation: MOSH says that they bought their Motorola phones with the idea that the manufacturer would keep its promise about unlocking the bootloaders on them. Since that has not happened, and the RAZR DE will come to market with an unlocked bootloader, the Operation: MOSH members feel that they are
entitled to a trade in of their current Motorola device for the unlocked RAZR
. And yes, the group says that they would pay the difference in price.
Motorola could end up with a public relations problem. This is slightly different from the person who buys the
Motorola DROID BIONIC
and then complains when the
Motorola DROID RAZR
is released. In that case, the person bought the phone with no promises attached. In the other scenario, buyers allegedly relied on a promise from Motorola that they would unlock bootloaders on new and on some past models. As we've noted before, HTC has done this on some of their older handsets. Soon, Motorola Mobility will be part of Google and we would imagine that Google will want this resolved before the letterheads have been changed.
To sign the petition, head over to the sourcelink.
source:
Operation:MOSH
via
Phandroid