BBM for Android and BBM for iOS to get free voice calls and BBM Video in 2014
2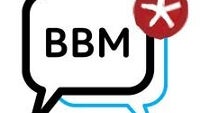 Back in October, the guy running BBM over at BlackBerry, Andrew Bocking, said that
free voice calls would be coming soon to BBM for Android and BBM for iOS
. But now, it looks like this feature will be pushed back into early 2014. Besides being able to make free phone calls anywhere in the world over BBM, iOS and Android users who have downloaded and installed the BBM app will also receive BBM Channels.
BBM Channels is a community on BBM where you can meet others who share your interests. There are plenty of topics available, so you're sure to find some group that you will want to join. Adding millions of iOS and Android users to the app will allow BlackBerry to monetize it and sell ads that can reach a high number of coveted consumers.
Also expected to eventually be available for iOS and Android users is BBM Video, which Bocking said was also coming soon, back in October. Both iOS and Android have their own video chat applications available, FaceTime and Skype respectively, but BBM Video comes with positive feedback from BlackBerry users so perhaps those sporting iOS and Android flavored devices will take advantage of it once it is available.
source:
BlackBerry
via
TechRadar