Autofocus issue on Apple iPhone X, iPhone 8/8 Plus fixed with update to iOS 11.2.1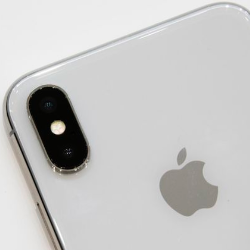 A bug that was making it impossible for the rear camera to autofocus on some models of the
Apple iPhone X
,
iPhone 8
and
iPhone 8 Plus
, is easily exterminated by installing iOS 11.
2.1
. The latest build of Apple's mobile operating system
launched yesterday mainly to return certain features to the unreleased Apple HomePod
. The
release of iOS 11.2 earlier this month
opened a security vulnerability on the
HomePod
, which could have allowed a stranger to hack into the system and open a smartlock that was part of Apple's HomeKit accessory line.
Closing the vulnerability was done with a server-side update, which required Apple to disable the remote access for shared users on the HomePod. Yesterday's update restored the feature for Apple's smart speaker, set to launch early next year.
As for the autofocus issue, detective work by one iPhone user proved that the bug was introduced to the affected models through iOS 11.2. By rolling back his handset to iOS 11.1.2, he discovered that the autofocus problem disappeared. However, it returned once he reinstalled iOS 11.2. Yesterday's update to iOS 11.2.1 eliminates the issue completely.
source:
RedmondPie