Australian regulator sues Apple for disabling iPhone, iPad units that received third party repairs
16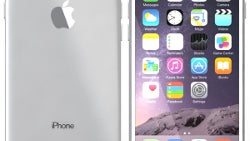 Apple is being sued again. Today, the Australian Competition and Consumer Commission (ACCC) instigated the suit, filing the action in the country's Federal Court. The regulatory agency accuses Apple of disabling hundreds of Apple iPhone and Apple iPad units because they were repaired by third party repair shops that were unauthorized. In February 2016, certain
Apple iPhone 6
and
Apple iPhone 6 Plus
users found
that their devices were bricked after the Touch ID button was worked on by unauthorized third party repairmen
.
The devices would run normally at first until they were updated to iOS 9. At that point, the affected iPhone and iPad units would stop working and show an "error 53" message. While Apple told owners of these so called "error 53" devices to contact them, some in the U.S. also contacted their lawyers and
a class action suit was filed
. The suit was subsequently thrown out of court. Eventually, Apple sent out a patch
allowing affected iPhone and iPad models to update to iOS 9.2.1
by connecting to iTunes over a Mac or PC.
Apple admitted that the "error 53" message was designed to be a security check to protect Apple customers. When the components inside the Touch ID module don't match other components inside an iPhone or iPad, the Touch ID module is disabled. Many unauthorized third party repair firms could not match the components after a repair. Apparently, this violated Australian Consumer Law. As a result, the ACCC has gone to court and wants the judge to throw the book at Apple.
The regulatory agency is seeking injunctions, declarations, compliance program orders, corrective notices, other penalties and costs. Even though the story hit the media in early 2016 when the iPhone 6 and iPhone 6 Plus was involved, error 53 messages on iOS devices repaired by an unauthorized repair shop go back earlier than that. For its law suit, the ACCC says that its timeline covers the period from September 2014 through February 2016.
"Consumer guarantee rights under the Australian Consumer Law exist independently of any manufacturers warranty and are not extinguished simply because a consumer has goods repaired by a third party. Denying a consumer their consumer guarantee rights simply because they had chosen a third party repairer not only impacts those consumers but can dissuade other customers from making informed choices about their repair options including where they may be offered at lower cost than the manufacturer."-Rod Sims, Chairman, ACCC
source:
ACCC
via
AppleInsider