Australian gov't says iPhone is a security threat
2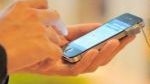 John Lawler of the Australian Crime Commission warned the public that the
iPhone
and similar devices create a serious security threat, and a ripe market for criminal enterprises like identity theft. He delivered this message to a criminology conference, following a ban on government ministers and senior civil servants from using iPhones and
BlackBerrys
.
Lawler named the iPhone as a particular risk, alleging that it is particularly vulnerable to hacking. He explained that the iPhone is the third most used system in the world, but that popularity conflicts with security efforts of IT professionals. He said that those IT professionals "can't centralize installation and security updates as with other software."
As evidence of the
iPhone's vulnerability
, Lawler cited a siphoning scam in London that stole over US$7 million. Last year, an Australian student was able to implant a virus which spread through the network, exposing potentially sensitive emails and other information.
His other argument pertained to data clouds, and the jurisdictional issues that could arise: "With cloud computing, where is the computer system? Where is the data? Where is the victim and where were they when the crime occurred?" This concern is similar to that of India,
the UAE
, and Saudi Arabia, all of which took issue with the encrypted and off-shore storage of BlackBerry data.
This condemnation of the iPhone's security comes as somewhat of a surprise, as the iPhone is
gaining greater acceptance
in the corporate community, for whom security is paramount.
source:
Yahoo! News