Atari announces upcoming mobile games for 2012 and 2013
6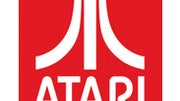 So, you are one of those people who like playing games on their smartphone or tablet, eh? That's okay, pretty much everybody is doing it. And video game developers are well aware of that fact, so they constantly strive to launch newer, better titles and cash in on our cravings.
But in order for a game to be good, it doesn't have to be new, at least on a conceptual level. In fact, Atari will be adding a handful of games to its Android and iOS library, some of which based on popular classic titles, and having played them in the past makes us believe they will be worth checking out.
So here is what Atari has in stock for us for the rest of 2012 and the beginning of 2013:
RollerCoaster Tycoon

– You take the role of a theme park "manager" and build rides and attractions in order to attract guests and make money. Players can choose from the pre-designed rollercoaster templates or design their own from scratch. The game will come to iOS and Android in Q1 of 2013
Dungeons & Dragons: Warbands

– for die-hard fans of the D&D franchise, Atari will bring a turn-based strategy game set in the Forgotten Realms. Players can choose one of the four factions and build an army of their own, which they lead against real or computer-controlled opponents. The game is coming to the iPad in December for $2.99. Android version is also in the works.
Atari Casino

– as the title suggests, the game is all about slot machines, blackjack, and other activities one can engage in when in a casino. Atari is planning to focus on social gameplay with this title. Atari Casino will be released on iOS before 2012 is out and will be free to download.
Outlaw

– here is a title inspired by a classic made for the iconic Atari 2600. Outlaw is a game that blends traditional Western themes with colorful hand-drawn graphics. But on top of that, the developer has added an expanded arsenal of weapons that the player uses against the bandits. The game is coming to iOS in November and will be free to download.
In addition to these four games, Atari will be releasing an update to Centipede: Origins, with all-new content including new weapons, gadgets, maps, and iPhone 5 support.
source:
Atari
via
TUAW