Asus working on its own VR headset - will this be its Daydream viewer?
5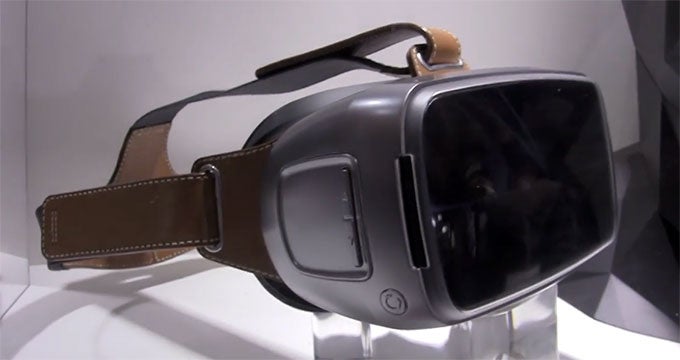 Summer has a bit of a reputation of being a new-phone wasteland; we have
the early-year announcements of CES and MWC
, and the fall brings the arrival of IFA-launched phones, new Nexus hardware, and Apple's latest iPhones. But summer? It's a crapshoot. While that can make it difficult to look forward to new phones, we've got
quite a few interesting launches on the horizon
, and today we had the opportunity to check out a very nice spread, as
Asus introduced its latest lineup of powerful, affordable models
. But Asus didn't just have phones (and tablets) to show off, as the company quietly gave the press a peek at an in-development VR headset.
Asus isn't saying much just yet about its plans for the visor, and all we know right now is that it's to be called Asus VR – though we suppose even that could change.
The company's not ready right now to offer any hands-on demos, but as you can see from the image above, this seems to be a better-designed VR headset than most, with what looks like a premium leather strap.
Among the many details Asus has yet to confirm is whether this is just some run-of-the-mill (albeit swanky) Cardboard headset, or if this could be
an enhanced Daydream-compatible version
.
We already heard that
Asus would likely be among the first smartphone manufacturers to release Daydream-ready handsets
. While it's no guarantee that every company making Daydream phones will also sell their own Daydream viewer, the presence of this hardware here sure has us thinking that there's a strong possibility Asus will do so.
Presumably, we'll be getting more details on both that first Asus Daydream phone and this VR headset a little later this year.
source:
Mobilegeeks
(YouTube) via
Android Authority