Asus to enter the U.S. smartphone market next year, planning something "revolutionary" for tablets
4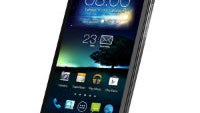 Until now, Asus has made its name with its tablets, including the beautiful Transformer series, and the very popular Nexus 7 tablets. The company has only dipped its toe in the smartphone waters with its PadFone, which had a smartphone that docked into a larger tablet, and the FonePad, which was a smaller tablet capable of voice calls and messaging.
According to Asus Chairman Jonney Shih in an interview with AllThingsD, the Taiwanese company is planning to launch its first smartphone in the U.S. next year. Asus has launched smartphones in other regions, but the U.S. market is notoriously difficult because of the dominance of Apple and Samsung on the high-end, and companies like Huawei on the low-end. Even bigger companies like Sony have struggled to gain traction in the U.S.
Shih admits that Asus is a "latecomer" to the U.S. market, but is still confident that it can be done. Shih was "pleasantly surprised" to see people actually using the FonePad as a phone, but says that the time has come to offer something that can fit in a user's pocket.
And, on the subject of tablets, Shih teased the new PadFone and Transformer series devices, saying "I think we are going to have something even more revolutionary for this series."
Recommended Stories