Asus officially launches the PadFone S and ZenFone 5 LTE
12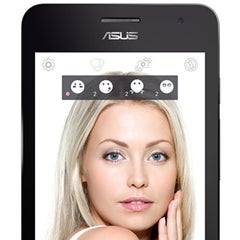 Not long ago, we told you that Asus was getting ready to release a
PadFone S
and an LTE-capable variant of the
ZenFone 5
smartphone. Well, both devices are now officially available to buy in Taiwan (Asus' home country), and they might be launched in other markets in the near future.
The PadFone S is the non-US version of AT&T's
Asus PadFone X
, which is available Stateside since June. Unlike AT&T's device, though, the PadFone S comes with a newer Snapdragon 801 processor (not the old Snapdragon 800), offers a splash-proof coating, and supports wireless charging. These seem to be the only differences between the two models. Thus, similarly to the PadFone X, the S is comprised of a 5-inch smartphone and a 9-inch tablet dock, both controlled by Android 4.4 KitKat. Asus is selling the PadFone S (including the smartphone and the tablet dock) for around $500 in Taiwan.
As for the ZenFone 5 LTE, this costs about $234 in Taiwan. As we assumed in May, when we
first heard about the ZenFone 5 LTE
, the new handset is powered by a Qualcomm processor (a quad-core 1.2GHz Snapdragon 400, to be exact), so Asus ditched the Intel chipset that's found inside the non-LTE version of the device. Asus also upgraded the ZenFone 5 LTE to Android 4.4 KitKat. That aside, the handset features a 5-inch 720p IPS display, 8MP rear camera, 2GB of RAM, 8GB of expandable internal memory, and a 2,110 mAh battery.