Asus explains why the Google Nexus 7 has no rear camera, answer does not surprise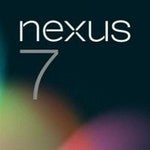 The
Google Nexus 7
does not have a main camera, and that should come as no surprise since the Tegra 3-powered 7-incher starts at $199 for its 8GB version. In fact, keeping the tablet's cost down was the reason why Asus decided to pass on the main camera and add a front-facing shooter only. Sure, the maker could have spared a few bucks off its
already razor-thin profit margin
and could have added a basic snapper for the ones who might need it, yet such a camera module wouldn't have been of good quality and would have had a negative effect on the overall user experience.
Here is the exact statement from Asus on the matter:
To make [the Google Nexus 7] accessible to the widest possible market, price is very important. ASUS believes that for this device a good rear camera is important. Adding a high quality rear facing camera will increase the price point and many users would not have a use for it. Adding a lower quality rear facing camera would compromise on the overall user experience so the decision was made not to include a front facing camera therefore keeping the price down and user experience extremely high.
Does it bother you that the Google Nexus 7 does not have a main camera? Or even the most basic of snappers on the back would have made it an even better device? Let us know what you think by dropping a comment.