Asus chairman doesn't think Windows for phones has relevant advantages over Android and iOS
39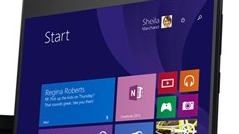 Later this year, Microsoft will bring
Windows 10
to a large number of different devices, including, of course, smartphones (which means the "Windows Phone" moniker will be phased out). The new OS is more than welcome, with both consumers and Microsoft partners looking forward to seeing it being officially released. However, not all partners are confident that Windows 10 (or Windows in general) is the best thing when it comes to smartphones.
Mashable recently talked to Asus Chairman Jonney Shih, who acknowledged that Windows' advantage is that it can provide "productivity and entertainment at the same time", but wasn't too excited about Windows for phones. More exactly, Jonney Shih said that, "frankly speaking", "the advantage [of Windows on phones] is not that much [when compared to iOS and Android]." In other words, we shouldn't expect Asus to introduce Windows 10 smartphones anytime soon, though Shih didn't completely rule out this possibility.
Jonney Shih's declaration certainly explains why Asus never made Windows Phone handsets, despite the fact that it's manufacturing many Windows-based devices (including laptops, tablets, and 2-in1 products like the Transformer series).
Asus' smartphone business is doing pretty well without Windows. The company's Android-based ZenFone family is quickly gaining momentum, recently being
released in North America
. The series' top-of-the-line model, the
ZenFone 2
ZE551ML, costs just $299 unlocked, while offering plenty of high-end specs, including a 5.5-inch 1080p display, a 64-bit Intel Atom processor, 4 GB of RAM, and 64 GB of storage space. We don't get to see $300 Windows smartphones with these specs, do we?
source:
Mashable