Asus about Apple's Smart Battery Case: "you don't need that extra pack" if you get a ZenFone Max
37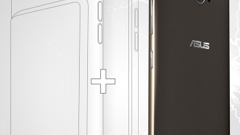 Not long after
Apple released its Smart Battery Case
(for iPhone 6s and iPhone 6), Asus took to Twitter to suggest that it's got a worthy alternative to this
phone + extra case
setup. The alternative is the
Asus ZenFone Max
, a new, yet to be released handset that packs a 5,000 mAh battery by itself - no extras needed.
Asus compares the battery power of the ZenFone Max with the combined battery power of an iPhone and a Smart Battery Case, while saying: "You don't need that extra pack when you have the maximum power in one." It looks like Asus' 5,000 mAh battery has an advantage, at least on paper, being able to provide 37 hours of talk time, 22 hours of internet use, and 22 hours of video playback (versus 25 hours, 18 hours, and 20 hours that you can get from the iPhone + case duo).
Of course, the ZenFone Max is quite different from an iPhone 6 or iPhone 6s, as it runs Android, it's larger, thicker, and features a processor that's usually found inside lower-end devices (Snapdragon 410). The ZenFone Max will also certainly be cheaper than an iPhone, not to mention an iPhone
plus
a Smart Battery Case (the accessory costs $99).
All in all, this is a comparison that not many will make in real life, but it's (somewhat) fun to see Asus taking this chance to promote the ZenFone Max - which, by the way,
should be released soon
.
source:
Asus
(Twitter)
Recommended Stories