Asus ZenFone Max (M2) and ZenFone Max Pro (M2) get certified ahead of unveiling
15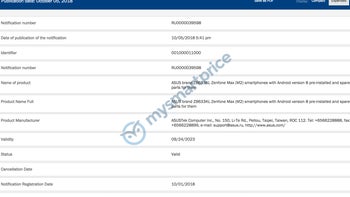 Asus plans to expand its
ZenFone Max series
with at least two new models next year, the ZenFone Max (M2) and ZenFone Max Pro (M2). Although they've already been certified, if Asus follows the same launch pattern, they shouldn't be announced until early next year.
Apparently, the sequels to the
ZenFone Max (M1)
and
ZenFone Max Pro (M1)
, which made it to market back in May, have been recently spotted at the Russian EEC certification agency. They have been listed with model numbers ZB633KL and ZB631KL, but that's not really the most important thing about their certification.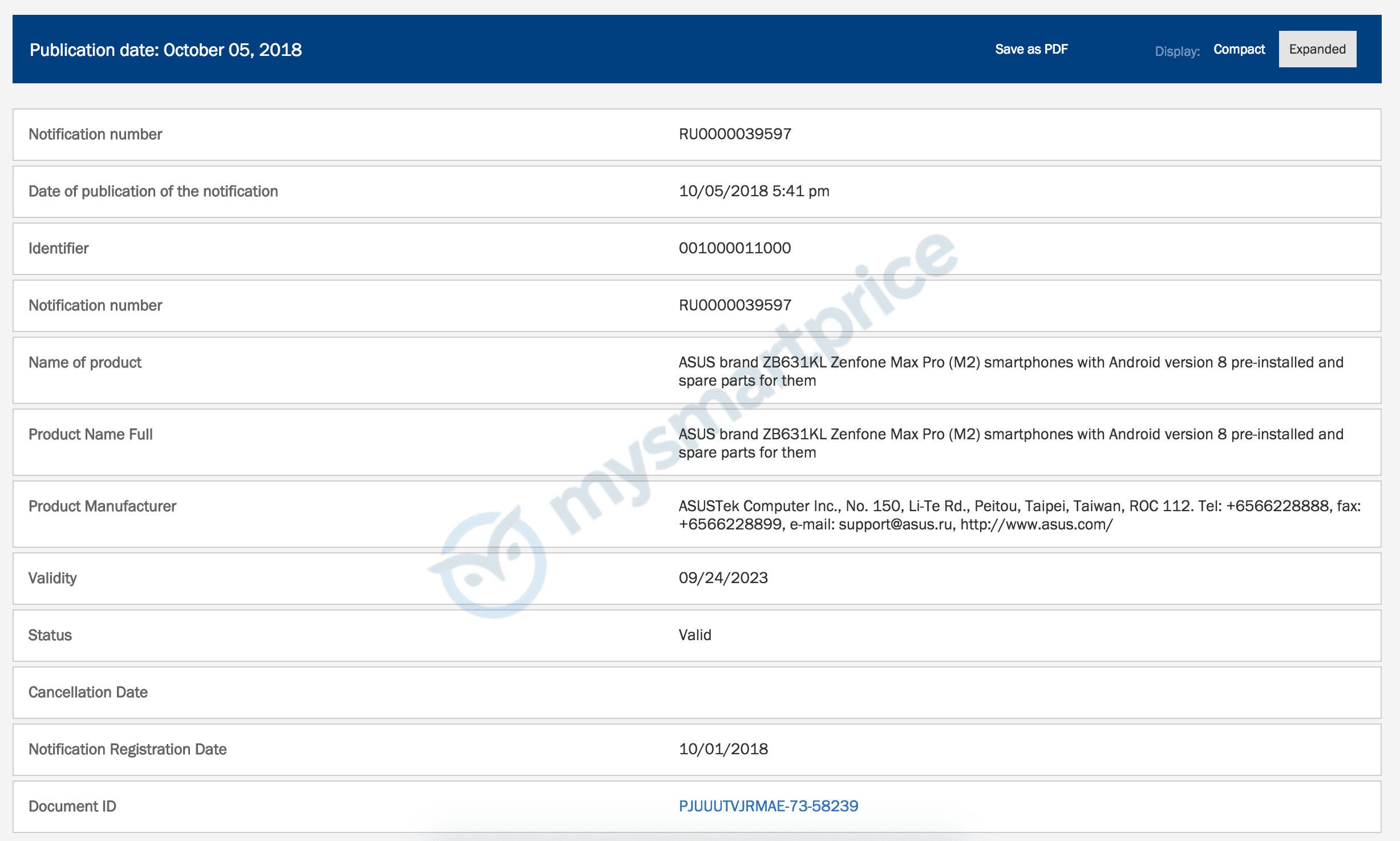 Asus ZenFone Max Pro (M2) certification
It looks like the ZenFone Max (M2) and ZenFone Max Pro (M2) will ship with Android Oreo on board, which will probably be outdated by the time these phones will hit the shelves. Of course, Asus may plan to launch these new phones by the end of this year, so the fact that will be powered by Oreo won't look so bad.
The documents filed at the Russian EEC agency don't reveal any additional details about the smartphones, but they should stand out for their massive battery, dual camera and affordable price.