Asus ROG Phone 512 GB now available in the US - high storage capacity means higher price
7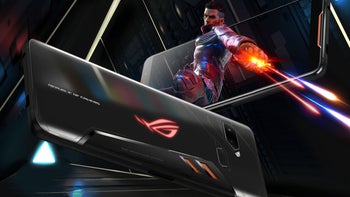 Last month, when
Asus started selling
its gaming-oriented
ROG Phone
in the US, only one version of the handset was made available - priced at $899.99 and offering 128 GB of storage space. Folks looking for more storage space should be happy to know that, as of this week, an Asus ROG Phone with 512 GB of internal memory is also available, although this obviously comes at a higher price.
If you need an Asus ROG Phone 512 GB in your life, you'll have to pay no less than $1,099.99 for it. The smartphone can be bought from Amazon (
here
) as well as from Asus itself (
here
) - in both cases, you're getting an unlocked handset with US warranty. Mind you, the ROG Phone is compatible only with AT&T and T-Mobile (plus their prepaid brands), so you won't be able to use it on Verizon, Sprint, or US Cellular.
Extra storage space aside, the Asus ROG Phone 512 GB does not differ from the 128 GB model. This means you're getting the same interesting design and the same features, including a unique user interface based on Android 8 Oreo, a 6-inch AMOLED display with 1080 x 2160 pixels, a powerful Snapdragon 845 processor, 8 GB of RAM, and a really good dual camera. Our
Asus ROG Phone review
will help you find out much more about this unusual handset.