As predicted: Google asks Microsoft to shut down new YouTube app
99+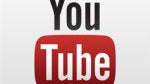 Microsoft recently released a
brand new YouTube app
for Windows Phone. The app was a huge update and added a ton of features that WP users had been asking for. Unfortunately, it also added some features that Google expressly prohibits in its terms of service. We expected that this would
come back to haunt Microsoft
and it has. Google has asked that the new YouTube app be shut down.
As we mentioned before, the app from Microsoft was in direct violation of at least two terms of service. The app blocked ads on videos, and it allowed users to download videos directly to their devices. Additionally, Google has said that the app also violates another rule, because it allows users to watch videos that have been set by the publisher to only play on certain devices (ie. some videos are blocked on mobile.)
Google has sent Microsoft a cease and desist letter asking that the company "immediately withdraw this (YouTube) application from the Windows Phone Store and disable existing downloads of the application by Wednesday, May 22, 2013." The full letter is below, and as you would expect, it cites issues of content creator control, and revenue with the WP app.
*Update* Microsoft has responded to Google's cease and desist, saying, "We'd be more than happy to include advertising but need Google to provide us access to the necessary APIs." So, it looks like we're right back to the same old squabble between the two companies.