As expected, Apple slashes the prices of the original iPad models
4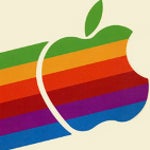 Now that the sequel to Apple's hugely successful iPad has been introduced, the gang at Cupertino took an axe to the current prices for the original models. For example, the 16GB Wi-Fi version is now $399 while $100 more will get you the 32GB model. $599 is the new price for the 64GB Wi-Fi Apple iPad.
If 3G is your cup of tea, the Wi-Fi and 3G version with 32GB now has a price tag showing $629 and the 64GB iPad with Wi-Fi and 3G will now set you back $729. In other words, Apple has reduced the prices on the original iPad by $100 across the board.
Considering that the there is only $100 difference between the new lower prices for the original Apple iPad models and the new iPad 2, it would seem that Apple might need to slash the price of the original iPad model at least one more time. Otherwise, we would imagine that most buyers would rather pay the extra C-Note to have the lighter hardware, the dual-core A5 processor, front and rear facing cameras and HDMI out port to name some of the big differences between the two tablets.
source:
Apple
via
MobileBurn