Are you missing a mechanical home button on the iPhone 7? (poll results)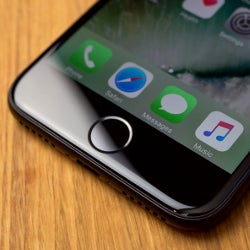 The haptic feedback of the
iPhone 7
's home key sort of just kicks the bottom part of the phone around, and is not entirely similar to the satisfying clicky feeling when you pressed the button on previous iPhones, which may bug some people. That is why we asked you last week if you miss the old mechanical home key on your
iPhone 7
or
7 Plus
, or if you have gotten used to the new one. Well, it turns out that the opinion on the new pressure-sensitive key is pretty split, but still more than half of our respondents are quick on the uptake of the haptic stuff.
With the
iPhone 7
and
7 Plus
, Apple ditched the clickable physical home key for a pressure-sensitive one that has an adjustable haptic feedback when pressed. That haptic key on the iPhone 7 takes some getting used to, both if you are coming from Android, and if you are upgrading from an older iPhone, but overall the uptake period is pretty short, while the advantages of this design are numerous.
First off, there are no wearing parts as there were with the clickable home key, plus the home key gives you varying degrees and patterns of feedback for different events, thanks to the excellent
Taptic Engine
underneath. Moreover, this lack of a mechanical home button made the iPhone 7 easier to waterproof, and so on.