Are you a big fan of Beats headphones? There are some great deals to be had
17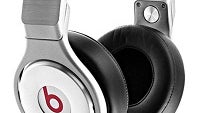 Beats audio accessories have taken the market by storm, and in a very short time, have grabbed a significant portion of market share.
Audiophiles will argue up-and-down for their favorite brand and technology set for audio components, and yes, the arguments get as heated as any "fanboy" discussion over a mobile operating system. Those issues aside, Beats gear has a wide array of accessories to serve a variety of tastes and budgets.
A number of Beats in-ear, on-ear, and over-the-ear headsets can be found on sale at some pretty attractive prices. A lot of these on-line deals involve new, past-generation, overstock or "re-certified" gear. Given the overall value though, some of these deals may be hard to ignore.
If you have been in the market, do not waste too much time, two of the items we were writing up sold out while we putting everything together. Each item is directly linked in our slideshow below.