Are physical keyboards a thing of the past?
78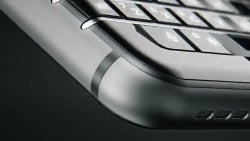 So, we are about to see a new BlackBerry-branded smartphone introduced very, very soon and, from both leaks and
official teases
, we know that it will feature a hardware keyboard. The handset is expected to run on Android 7 Nougat, not the proprietary BB10 software, but it's still been shown to have a hardware keyboard.
Yes, not only are keyboards making a return, but TCL — the company that now designs BlackBerry-branded handsets — has even hinted that this new keyboard is a "game changer". How exactly? We are about to see very soon.
In any case, whether you vote in this poll before or after the unveiling of the BlackBerry "Mercury", we are curious to know — how do you feel about hardware keyboards? Now that we are so used to touch-typing and that smartphone screens are usually big enough to allow for an accurate and comfortable use of two thumbs, do mechanical keyboards feel a bit slow and impractical?