Are modern moms and dads too distracted by their phones?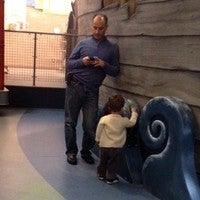 Are you a parent? Even if you are not, chances are you will be one day, which is why we would recommend taking a good look at this Tumblr feed called
"Parents on Phones"
. As the name implies, the photos in the collection are of moms and dads who seem to be neglecting their child since they are too busy doing stuff on their smartphone.
The feed brings forth an interesting topic, namely whether the modern parent is too distracted by their smartphone. It is true that today's handsets are more versatile than ever, but the more stuff we can do with them, the harder it gets to put them down. Sure, some people would have the will to leave sending that email for later or won't be checking out their wall posts when they should be playing with their kid, yet that might prove a bit too hard of a challenge for others.
We have embedded some of the photos from Parents on Phones below, so check them out and tell us what you think. Are smartphones really that much of a distraction for the modern parent?