Are all Windows Phone 8 handsets upgradeable to WP 8.1? Microsoft exec seems to say yes
16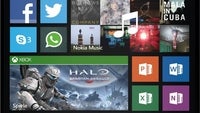 When Microsoft announced Windows Phone 8 back in 2012, it left existing Windows Phone users angry: their devices, running Windows Phone 7.x, weren't going to be upgraded to WP8. Fortunately, things will be different when the new version of the OS, expected to be called Windows Phone 8.1 (Blue), is unveiled.
According to Computerworld, which recently talked to Greg Sullivan, Windows Phone director of public relations at Microsoft, the next-generation Windows Phone OS will be backward compatible with WP8. Mr. Sullivan said that, unlike WP7, Windows Phone 8 is a "powerful" platform capable of supporting upgrades, suggesting that all current WP8 devices will get the newer version of the software - provided that wireless carriers (in the case of locked devices) would distribute the update.
The Microsoft exec did not confirm the name of the next OS iteration (it may not be Windows Phone 8.1 after all), and neither the fact that it would be launched this spring. He did add, however, that the company's current policy is to support updates for 36 months (3 years) on a device.
Yesterday, Nokia - which agreed to sell its mobile division to Microsoft - started rolling out one of its own software updates. Called
Lumia Black
, the update will be gradually released to every Windows Phone 8 Lumia device. All in all, things are looking good for Windows Phone users lately, isn't it?
source:
Computerworld
Recommended Stories