Are AT&T and T-Mobile overcharging their pre-paid customers?
24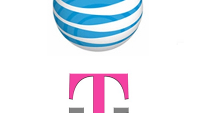 According to a new report published on Friday, pre-paid customers of T-Mobile and AT&T are being overcharged for the voice minutes that they are using. Tests conducted by the Washington Post reveal that calls running under a minute are routinely counted as two minute calls by both carriers. And with AT&T announcing on Thursday that it
had closed on its purchase of Leap Wireless
, nearly 5 million new pre-paid customers are moving over to AT&T.
The study conducted by the Post found that some carriers are routinely adding time to the length of a call, even after the caller has hung up. In one example, AT&T added as many as 33 seconds to a subscriber's call after he had ended the connection. This allowed the carrier to bill the customer for an additional minute of talk time.
To make sure there is no confusion, it has been traditional for carriers to bill a pre-paid customer for two minutes of usage even for a call that lasts 70 seconds. But the complaint now is that the carriers are billing for two minutes of talk time on calls that last
under
a minute. Even though the overcharges don't occur with every call, the sheer number of pre-paid subscribers can help the wireless operators jack up their revenue figures. AT&T last year had 7.4 million pre-paid customers (which is now closer to 12 million with the Leap acquisition) and T-Mobile had 15.1 million. If each AT&T customer had just one overcharge, it would have resulted in $740,000 in additional revenue. And while that doesn't sound like a lot of extra revenue for a company the size of AT&T, for T-Mobile, just one overcharge per pre-paid subscriber would add $5 million to the top line.
Don't think that all pre-paid customers have passively sat back and accepted this. Last March, AT&T pre-paid customer William Fogal spotted a difference in the time of calls listed on his phone, and on AT&T's website. In one example, Fogal made a call listed on his phone as lasting 29 seconds. On AT&T's website, the same call shows a connection time of 1 minute, 2 seconds. He calls this "
a massive consumer fraud designed by AT&T to steal money from their customers
." A test conducted by the Washington Post to recreate Fogal's experience showed that AT&T would consistently count calls lasting between 49 and 59 seconds, as using two minutes of talk time. Fogal has since lodged complaints with the SEC, the California attorney general's office and the House Oversight Committee.
"The time displayed on the phone does not necessarily reflect the actual start and end periods recorded for the time charged to the customer. A call's time begins when you press the send button. And, a call's time ends after you press the end button and your phone's signal to disconnect is received by the network and the call disconnect signal is confirmed."-AT&T statement

"T-Mobile's 'Pay As You Go' prepaid options provide customers the added flexibility of managing costs and consumption more easily. Customer charges are based on total usage and deducted from their balance. Customers are charged $.33/per minute. If a customer exceeds (1) minute, they will automatically be charged for an additional minute. Total charges are calculated based on the total time of the call, including: set-up, call, and hang-up time. From a billing perspective, a customer is charged from the start of their transaction (hitting send) to the end of their transaction (hanging up), not just the actual talk time."-T-Mobile statement
AT&T and T-Mobile basically offered the same explanation, saying that the timer on a phone measuring the length of a call is not accurate. Both carriers say that talk time starts when the send button is pressed and runs until the end button is deployed. Still, the Washington Post also tested Verizon's pre-paid service and found that the call time as listed on the phone used, matched perfectly with the amount of talk time charged to the Verizon customer.
source:
WashingtonPost
via
FierceWireless