Aquaris M10 Ubuntu Edition hits pre-order: $289 tablet and desktop rolled into one
5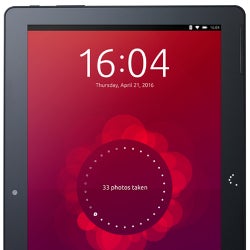 If you're looking for a change from the numerous Windows, iOS and Android-based tablets on the market, a potentially viable alternative is on the way in the form of Ubuntu. Canonical's popular flavor of Linux has garnered a huge, cult-like following at desktop level over the years, and after a slew of
smartphones running the software
, the
Aquaris M10 Ubuntu Edition
is now up for pre-order.
Canonical is certainly not alone in its efforts to infiltrate the Big Three mobile operating systems. Many others have tried to introduce their own alternatives, though most have fallen flat on their face. Mozilla, for example, whose Firefox browser has long been a frontrunner in the battle of the Web-surfing clients, recently
killed off development and support
of its
Firefox OS
. But given Ubuntu's strong, long-standing army of devotees, there's a good chance that the tablet edition will be able to stick around for longer than most.
Another reason why the Aquaris M10 tablet duo may be able to fight the good fight is down to a secret weapon dubbed Convergence. In a nutshell, this feature allows users to connect PC accessories and peripherals to the slate (like a mouse and monitor) for a full-blown desktop experience. The notion that one cannot do 'proper' work on a touchscreen continues to linger, but with the Aquaris M10's trump card, users will have the best of both worlds.
At launch, there are two slightly different editions of the slab. Both are graced with 10.1-inch displays and a healthy 2 gigs of RAM. The display of the lower-end version comes at a resolution of 800 x 1200 and the device is powered by a quad-core, 1.3 GHz MediaTek processor for €259 ($289). The slightly more premium version boasts a sharper 1200 x 1920 display over the same sized canvas, whilst the SoC is a slightly nippier 1.5 GHz offering from MediaTek. For the better model, you'll be expected to pony up €299 ($335).
Both versions include 16 GB of internal storage, though each can be boosted in this regard thanks to the microSD slot. The 7280 mAh battery should keep the lights on for a considerable duration, and there are 8 and 5-megapixel cameras on the back and front respectively.
It seems as though the cheaper model comes in white, while the FHD edition is black. As a special launch deal, both are offered with a free screen protector as well as a Duo Case in either blue, black or 'cherry' red.
If you are ready to break from the status quo, you can pre-order the Aquaris M10 Ubuntu Edition at the source.