The Canonical M10 will be the first tablet with Ubuntu convergence features
28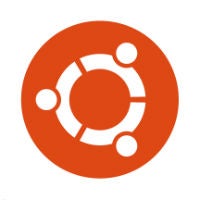 Canonical has been talking about, promising, and planning for the convergence of Ubuntu between mobile and desktop for close to four years now. At one point, news of Ubuntu on mobile devices became so scarce that we thought the plans had dried up completely. But, Canonical finally has a tablet that can complete its convergence dream.
Ubuntu itself hasn't seen a whole lot in terms of front-facing feature updates in a while because so much work has been put towards unifying the platform across desktop, mobile, and now the Internet of Things as well. But, it looks like Canonical almost has the system ready to be a true all-in-one. The M10 tablet, built by Spanish manufacturer BQ, has been shown off as the first device that will be able to switch seamlessly from desktop to mobile.
The hardware itself isn't impressive with a 1.5 GHz MediaTek processor, 2GB of RAM, and a 1080p display, but Ubuntu has never needed a whole lot of horsepower to run well anyway. The software isn't quite a final build, but it will be able to transition from tablet mode to desktop and connect to a monitor, keyboard, and mouse.
Given the timeline of it all, it's actually surprising that Canonical and Microsoft are still in a race to be the first with true platform convergence. As noted, Canonical first brought up the plans in February 2012, when it laid out the idea that the code would be the same across devices and apps would be universal and would adapt to the display in use. Microsoft filed a patent which showed the
exact same thing
in March of 2012, but didn't officially announce its plans until the unveiling of Windows 10, and didn't have the option for
universal apps
until April 2014. It seems inevitable that Microsoft will come out with a Windows 10 phone that can become a desktop before the official release of the M10 tablet, but we'll have to see.