Mozilla will officially end support for Firefox OS in May
26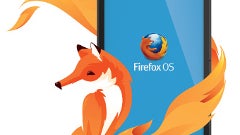 Despite a great deal of promise
during its early stages
of development, there was an air of inevitability about Mozilla's decision to
call time on Firefox OS
. The disappointing news arrived back in December, when Mozilla confirmed that despite its best efforts, it simply could not create its desired mobile ecosystem on the limited resources available. The attempt to capture a slice of the market — dominated, of course, by iOS and Android — always looked a step too far for the maker of the popular Firefox browser, and so it has proved. Now the firm has announced its intention to cease official support of Firefox OS in a few months' time.
Development and support will end in May, after the release of version 2.6. Thereafter, Mozilla will turn its attention to the Internet of Things. Those wishing to submit apps to its Marketplace for Android, Desktop and Tablet will have until March 29th in which to do so, and after that, any apps that don't support Firefox OS will be pruned. New Firefox OS apps, meanwhile, will still be accepted until some point in 2017.
Mozilla's failure to gain any traction the mobile market is an issue that most pretenders face versus Apple's iOS and Google's Android. With billions of devices and millions of apps between them, the Big Two have a seemingly unassailable lead over most other firms. With Microsoft even struggling to make any kind of impression with Windows 10 Mobile, it seems next to impossible that any other company will be able to break the duopoly in the mobile platform game.
Are you sad to see the back of Firefox OS? Let us know of your take via the comments!