Apps you can't live without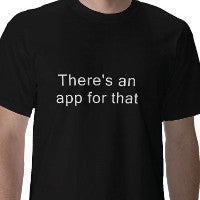 It goes without saying that one of the best perks smartphones and tablets offer us is that we can stay connected to the world at all times thanks to a plethora of apps available on various mobile OSs.
"There's an app for that" is a worldwide known phrase, and you get what you see with it, i.e. you can dedicate your free/work time to Angry Birds or some other addictive game, check social networks like Facebook and Myspace, chat with your Skype contacts, organize your day,
keep yourself up to date with the score of the match
you wish you were watching or just check whether your flight is delayed because of this irritating fog or not.
The list goes on, and truth is, you surely know what we are talking about, so we are quite intrigued to know what are your indispensable apps that you use day in, day out. If you are a long-time smartphone user, which are the apps you have been utilizing for years (and counting); if you are a new user, which are the first apps you downloaded, loved, and still do?
Tell us with your comments below, as we are quite eager to find out which are the applications PhoneArena users can't live without.