Apple's trade-in program seeks Android and BlackBerry users who want to trade for an iPhone
32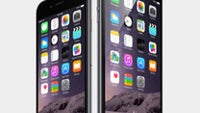 Aiming at the Android and BlackBerry user who wants to give the iPhone a whirl, Apple is reportedly working on a new plan to entice owners of the rival smartphones into trading them in for gift cards inside Apple Stores. These gift cards would then be used to purchase a new Apple iPhone model. The plan is similar to Apple's trade-in program for current iPhone users.
Following a period of time during which Apple will train its staff inside Apple Stores, the program will begin. Store employees will be charged with determining the value of a trade-in based on whether the handset is still functional, and how it looks. If a transaction occurs, an Apple Store employee will be able to transfer over the customer's contacts list to his new iPhone, but other data and content will have to be moved personally by the consumer.
While the original plan was designed to upgrade iPhone users to Apple's latest models, a version of the plan was added last summer for iPad users looking to move up to the latest version of Apple's tablets.
Apple started the program in the summer of 2013
in conjunction with Brightstar. At the time, the goal was to expand sales of the
Apple iPhone 5
. Apple still relies on Brightstar to adjust its algorithm for iPhone trade-in prices, so we will have to see how much autonomy is given to Apple Store employees when giving a price for a prospective non-Apple trade-in.
source:
9to5Mac
via
AndroidAuthority
Recommended Stories