Apple's shipments of its new iPhones to U.S. carriers are "disappointing"
62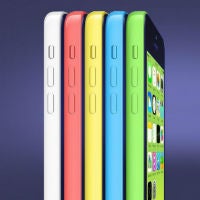 Is Apple heading toward a disappointing launch of its two new iPhone models on Friday? Earlier on Tuesday, we told you that
the number of Apple iPhone 5s units available from U.S. carriers might be lower than expected on Friday
. While some carriers have said that many buyers have been turning to the lower priced but more colorful
Apple iPhone 5c
, at least one carrier says that pre-orders for the mid-range iPhone model have not been "overwhelming."
This one source, who works for a major U.S. carrier, said in a published report on Tuesday that the inventory of phones that Apple has promised the carriers appears to be disappointing. This refers to both new iPhone versions and the source says that this limited supply has affected all major U.S. carriers.
According to this anonymous source, the situation is not going to get better soon. The number of new iPhone 5c and iPhone 5s units that Apple plans on supplying the carriers with will still remain low the week after the launch. For those who missed the news, Apple will
start taking orders for the new handsets Friday at 3:01 am EDT on its website
. At 8:00am local time Friday, the phones will be available for purchase from U.S. Apple Stores.
Last year, Apple
sold a disappointing 5 million units during the opening weekend of Apple iPhone 5 sales
. Can Apple beat that figure this year?
source:
Reuters