Apple's secret sauce behind the record 11 Pro Max battery life is called A13
37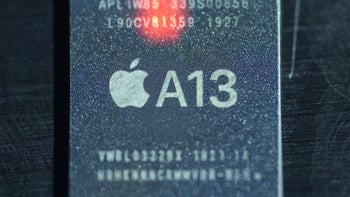 Nothing beats the good ol' teardown treatment to learn what Apple has put in an iPhone, given that it never discloses actual capacity or RAM amount of its handsets, preferring to talk about video or audio playback duration lengths instead.
Even those limited stats, however, hinted that there is something going on with the
11 Pro Max
battery pack, as instead of 15 hours of video playback that its predecessor XS Max is good for, the Pro Max is listed with a 20 hours endurance on a charge.
Most of the increase is due to the much larger - 3969 mAh vs 3179 mAh battery capacity - but the new second-gen 7nm chipset apparently brings another part of that difference. The den of geeks over at
Anandtech
ran a few specialized processor benchmarks over the A13 as part of their deep dive into the chipset.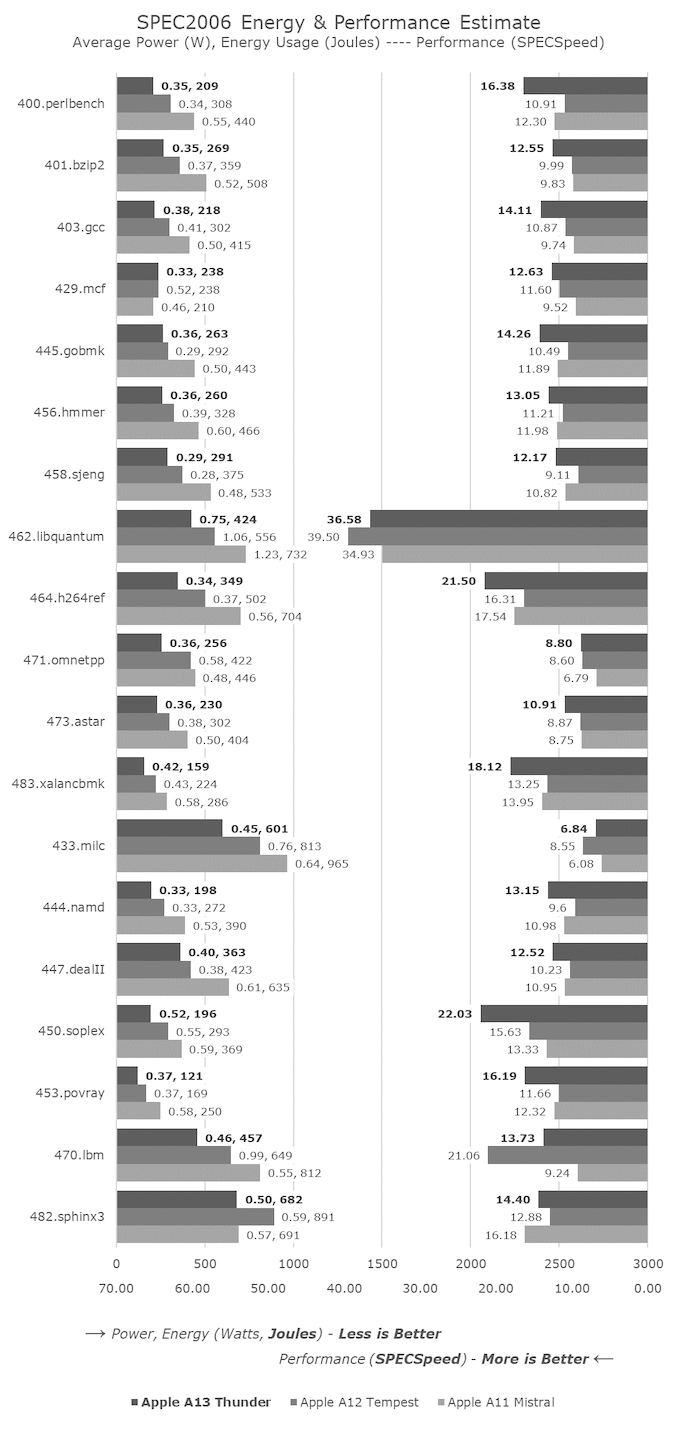 The A13 manages to be both more frugal and more powerful than the A12
As you can see from the comparison run above, Apple's newest processor has a significantly lower power draw than the A12 or the A11, all the while it delivers slightly higher performance, and that's especially valid for the squad of four efficiency cores that run most of the daily tasks on your iPhone.
They are more efficient and powerful than the stock Cortex-A55 cores that most Android-bound chipsets receive from processor makers, which explains how Apple finally caught up to competing high-end phones in battery life with the humbler pack capacities that it uses.
Apple made the Pro Max slightly chubbier than the XS Max, and removed the 3D Touch layer from the display package, allowing it to fit a battery pack that is thicker and larger than the one it has in the Pro Max predecessor. Coupled with the impressive A13's power envelope, these decisions mean that you don't have to worry if your iPhone will get you through a heavy day of usage now. That, and the fast charger that finally comes bundled in the box.