Apple's pricing magic explained
31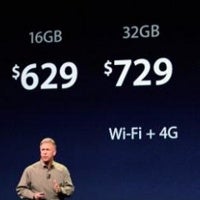 Have you ever wondered why phones and tablets often
get hugely discounted
merely weeks or months after release, and the iPhone and iPad retain their prices perfectly flat for nearly their whole yearly existence? How does Apple manage to prevent large chains like Best Buy and Wal-Mart to discount its products when even giants like Samsung cannot?
If you have ever wondered about the pricing magic that Apple does to keep its
huge profit margin
intact, an interesting article at MacWorld gives an explanation to at least a part of your questions.
First of all, Apple treats stores that sell its products differently from other companies. How? Every manufacturer gives its
"manufacturer suggested retail price"
or MSRP to retailers, and retailers can then come up with a price. However while all manufacturers allow for a wide gap between the wholesale price paid by the retailer and the MSRP, Apple does not.
The actual gap between wholesale price and MSRP for Apple products is a mystery surrounded with the veil of secrecy typical for Cupertino. And retailers cannot tell the numbers as they are bound by non-disclosure agreements.
"Apple, however, extends only a tiny wholesale discount on its Macs and iPads to your retailer of choice. The actual numbers are a closely guarded secret, protected by confidentiality agreements between Cupertino and its resellers, but the difference probably amounts to only a few percentage points off the official price that you find at Apple's own stores. With such a narrow gap to tinker with, most retailers can't offer big discounts and still hope to turn a profit," MacWorld explains.
This alone however does not do the trick. Apple actually provides considerable monetary awards to retailers selling their products at or above a set price. This works like a post-sale subsidy, and keeps the pricing flat.
Overall, this strategy works brilliantly for Apple. The company has an equal policy towards all retailers, and it avoids the risk of having one single retailer offer huge cuts, grab the majority of sales and then blackmail Apple for discounts. Instead, Cupertino has its huge margin and the retailers are happy with their monetary incentive. Not a bad business model, is it?
source:
Mac World