Apple's market share in China sliced in half during Q2
10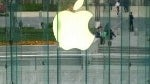 With many Chinese smartphone buyers on the sidelines awaiting the next iteration of the Apple iPhone, Apple's share of the smartphone market
dropped in half to 10% during the second quarter
. This comes from research firm IDC whose data now has Chinese manufacturer Lenovo in second place among smartphone manufacturers in China, replacing Apple. The second quarter of this year is the first time in China that smartphone shipments outnumbered those for featurephones in a three month period. From April through June of this year, 44 million smartphones were shipped in the country, making up 51% of total handset shipments of 87 million units.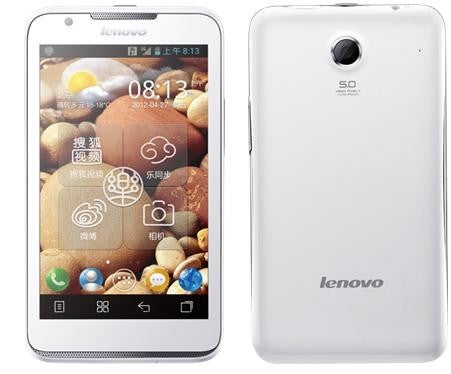 Lenovo's LePhone S880 phablet is helping the OEM take market share from Apple in China
Thanks to the popularity of Lenovo's LePhone, the manufacturer soared from owning a 1% market share and placing 7th among smartphone producers in the first quarter, to claiming an 11% slice of the pie and a second place finish among manufacturers in China during Q2. Ahead of Lenovo from April through June was Samsung. The Korean based tech giant
held on to the top spot in China with a 19% market share
, down sequentially from the 21% seen in Q1. Another Chinese smartphone manufacturer, ZTE, surpassed Apple for third place. Apple finished fourth with Huawei following next.
With more than 1 billion mobile subscribers, China will overtake the U.S. as the largest smartphone market in the world. Demand is being pumped by carrier subsidies for new handsets, more affordable smartphone options, and handsets packed with more features. Apple, though, might see further declines in market share. Despite a concerted effort to capture more users in the heavily populated country, the Cupertino based firm is
about to lose China Unicom as a provider of the Apple iPhone in China
. The carrier is unhappy with the spending it had to make on its network infrastructure to meet the demand of iPhone users eating up data on their phone. The first of China's carrier to offer the
Apple iPhone 4
, a two-year contract between Apple and the mobile operator is about to expire and apparently won't be renewed.
Apple is expected to
introduce the 6th generation of the Apple iPhone
on September 12th.
source:
Reuters
Recommended Stories