Apple's iPhone struggles in India as Android grabs 97% of the local smartphone market
75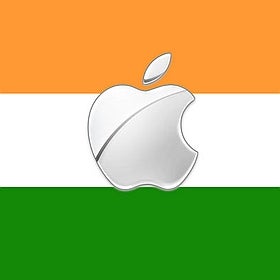 A fresh report from market research firm Strategy Analytics reveals that Apple's iPhone is struggling commercially in India. In the other corner of the boxing ring, Google's Android is in complete domination of the local smartphone market.

Strategy Analytics estimates that 30.7 million smartphones were shipped in India during the second quarter of 2016, a healthy 19% improvement compared to the 25.8 million units shipped in Q2 2015. Allegedly, low smartphone penetration rates, a growing middle class, as well as intense local competition are the main drivers behind this growth. India is the world's third-largest smartphone market, following China and the US.

Out of the 30.7 million units shipped during Q2 2016, Strategy Analytics believes that 29.8 million of them (or an impressive 97%) run on Google's Android. That's good for a 28% improvement compared to same period last year. A year ago, Android held a 90% share of the Indian smartphone market, which now appears to be under Google's full control.

Naturally, since Android is enjoying unparalleled success in India, Apple's iPhone isn't doing very well in the country. The researchers estimate that Apple sold just 0.8 million iPhones during the quarter and only accounts for 2.4 of the Indian smartphone market. Back in Q2 2015, Apple is estimated to have sold 1.2 million units, good for a share of 4.5%.
Apple's main problem in India is the comparatively large price of its handsets. In a market where most smartphone sales are for low-cost handsets, Apple's iPhone 6s was launched at an ultra-high price in the country. Back in late December,
Apple notably slashed prices for its current-generation flagships
, although it doesn't look like the aggressive move was enough to revitalize sales. The cheaper iPhone SE didn't do much to boost Apple's local market share either.
Apple has tried to improve its position in India through the sale of refurbished handsets. Thus far, however, these attempts have been
halted by the Indian government
.