Apple's iPhone sells poorly in indebted European countries, while Android flourishes
23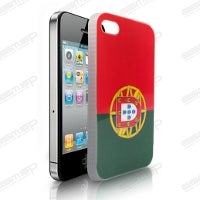 We know that Apple is extracting some major cash from carriers with the iPhone subsidies, as was painfully obvious in the AT&T, Sprint and Verizon Q4 financial results. That's the state of the industry here in the US, and UK follows suit with even heavier subsidies, so the iPhone holds a pretty significant market share in the Anglo-Saxon universe.
In the rest of Europe, however, especially the indebted sun-and-sea southerners, where most people shun lengthy contract ball and chains via prepaid cards, the iPhone situation is grimmer.
NPD research shows that in everyone's favorite punchbag Greece the iPhone has only 5% penetration, and it the not-much-better Portugal Vodafone is selling Apple's last year finest for $680 with prepaid, and that's for the 8GB units. No wonder then that in Portugal only 9% of phones sold last year were iPhones.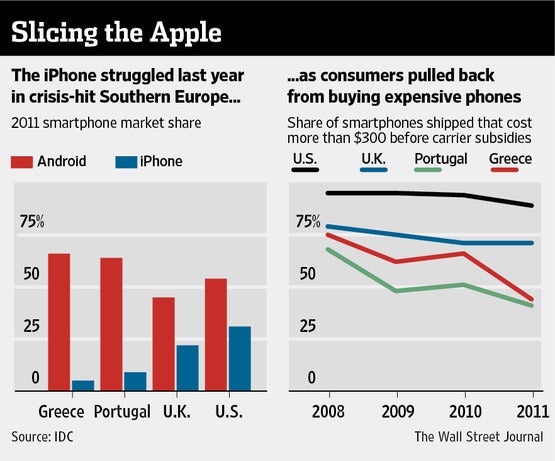 Android handsets, on the other hand, can be had for as low as $106, and even the Samsung Galaxy S II sells for cheaper than the cheapest iPhone, raising Android's market share to
60% of all smartphones
on Greece's Cosmote carrier, for example. The most popular phone there was the
Galaxy mini
, which goes for $188 on prepaid. "
In this economic situation, we had to push the low-end smartphone
", said the carrier's CEO.
In the US, the carriers are between the rock and the hard place on this one - people will keep wanting to upgrade to the latest and greatest iPhone for no more than 200 bucks, in exchange for a two year carrier lock-down, so they are bound to subsidize each unit north of $400 for the foreseeable future. It will be interesting to watch who'll blink first.