Apple's iCloud free at launch, $25 yearly subscriptions come later on?
8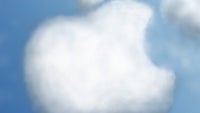 Apple's iCloud
service is no longer a rumor – Apple itself posted a preliminary confirmation of its upcoming announcement of the cloud-based music service. But while we knew that Cupertino was close to signing a deal with the four major labels giving it access to a vast majority of popular artists, the LA Times broke news that
agreements have been inked
by Apple today.
The daily has something interesting about the pricing of iCloud as well: it
will be free initially
for people buying music from iTunes so they can upload their tracks to the cloud, while later Cupertino plans to monetize it by transforming it into a subscription-based paid service.
The
subscription fee
will be around
$25 a year
, but Apple will pair income from subscriptions with commercials around iCloud. Apple will have to share 70% of all revenue from the music service with labels, while 12% go to publishers holding songwriting rights. The remaining 18% are what's left for Apple, the LA Times quotes "people knowledgeable with the terms."
Eventually, iCloud will morph into
more than just a music-sharing service
– a repository for all types of iTunes content like movies and TV shows, another "knowledgeable" source added. It seems that Cupertino has managed to quietly outpace its major competitors in the music-sharing space like Amazon with its Amazon Cloud Player and Google with its Music Beta, both of which failed to sign all four major labels.
source:
LA Times
via
ElectricPig