Apple's healthcare unit is beginning to feel ill
8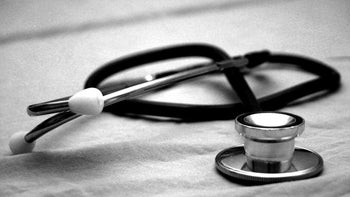 Earlier this year, Apple CEO Tim Cook said healthcare would be "Apple's greatest contribution to mankind." It appears that Apple is having problems with this unit after a number of members have left the team. Citing eight sources said to be familiar with the situation,
CNBC says
that there is tension in the company's healthcare division and the group is essentially without direction after a series of changes at the top of the unit.
The report says that while some employees have done well, others feel stifled and closed in, unable to get the team to work on their ideas. Part of the problem is getting the unit to agree on a direction to take. Half of the eight sources say that employees wanted Apple to take on some of the larger problems that the healthcare system faces today such as medical devices, telemedicine, health payments and the treatments of chronic disease. Apple, notes the report, has instead focused on creating features for its devices that focus on wellness and prevention for healthy people. The latter end of the healthcare industry is considered to be less risky and less regulated. Despite the issues inside the group, all eight sources agreed that healthcare remains a "strategic priority" for the company.
Apple tries to find the holy grail for insulin-dependent diabetics

Apple's healthcare features are found mainly on the Apple Watch. The heart rate monitor has saved a number of lives, and the Series 4 model added an electrocardiogram (ECG) sensor that looks for abnormal heartbeats.
The latter has also been a lifesaver
and other watches, like the Samsung Galaxy Watch Active 2, also are equipped with an ECG feature. We do have to point out that it will remain disabled on the Galaxy Watch Active 2 until it receives FDA approval, expected sometime during the first half of next year. Apple's Chief Operating Officer Jeff Williams is in charge of the healthcare team, and reportedly it was his idea to add sensors and algorithms to the Apple Watch once it became apparent that the device would not be a big seller as a fashion accessory.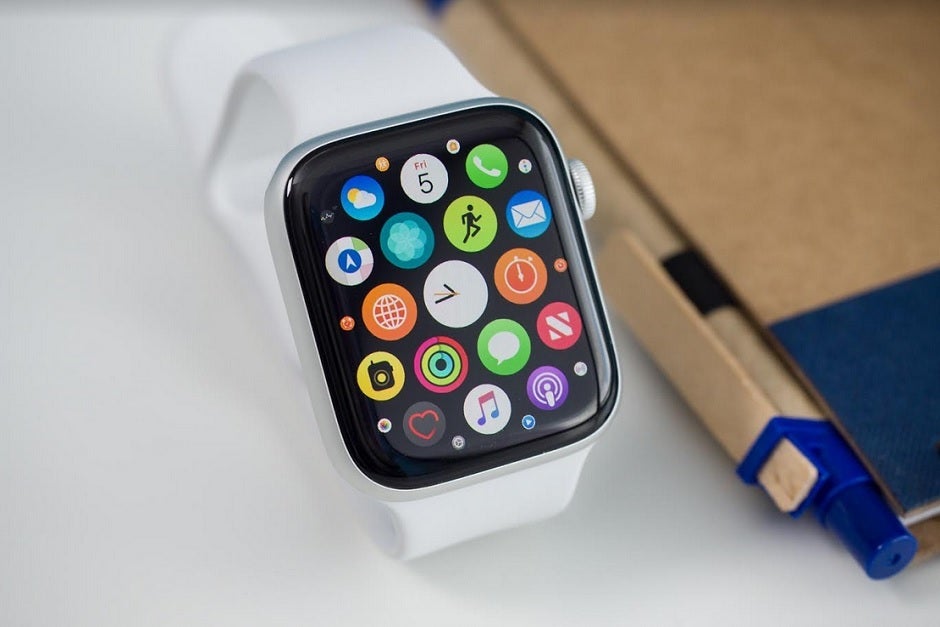 The Apple Watch is the company's main healthcare-related device
The company is reportedly working on a way for diabetics to measure their blood glucose levels using the Apple Watch, without having to draw blood. Currently, diabetics who depend on insulin prick themselves to draw a small drop of blood that is tested on a glucometer. This is a huge market because a new test strip is required for each test and insulin-dependent diabetics need to test themselves three or more times a day. If Apple can develop such a technology, it could take Apple's healthcare initiative and the Apple Watch into uncharted territory. The Apple Watch happens to be the world's top-selling smartwatch and anchors a wearables unit that saw revenue for the fiscal third quarter soar from $3.73 billion in 2018 to $5.53 billion this year. That was a 48.3% year-over-year gain.
Earlier this year, Apple sent out a survey to check on the morale of employees in its healthcare unit. When the survey indicated that employees were not happy, Williams spoke with a number of employees to let them know that he was still committed to the business. But the executive also wears many hats at Apple and as COO he is responsible for overseeing Apple's operations and its vast supply chain. Thus, the healthcare group might not have his full attention at times.
Some of the sources say that Apple needs to be less secretive with its work in the $3.5 trillion healthcare industry. The company is traditionally tight-lipped about its projects, but that doesn't fly in the world of medicine where clinical studies and published research play a big role.

Recommended Stories