Analyst calls Apple's decline in services revenue growth last quarter "temporary"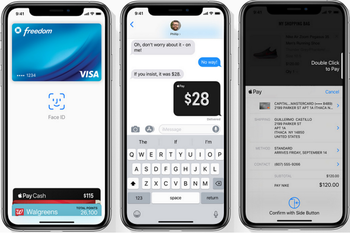 With sales of the Apple iPhone apparent waning, Apple is looking to its services division to help keep the company growing. Apple is focused on growing revenue in this category from 2017's $30 billion to $50 billion by 2020. In an interview yesterday with CNBC's Jim Cramer, Apple CEO Tim Cook said that for the calendar year of 2018, Apple had $41 billion in such revenue. Analysts expects Apple to announce that it set a new quarterly record of $10.8 billion for Services gross during the recently ended fiscal first quarter. The results from this period, which ran from October through December, should be released the first week of next month.
While Apple is counting on its services business for future growth, during the company's fiscal fourth quarter (which included July through September 2018), this category saw revenue grow 18.3%, a lower rate of growth than the 25% growth (minus one-time items) that the services division delivered during the fiscal third quarter. The division includes Apple Music, Apple Care+, Apple Pay and the App Store.
Morgan Stanley analyst Katy Huberty,
according to Bloomberg
, is still bullish on Apple's Services business, calling the decline in services growth "temporary in nature." Huberty adds that as much as $425 million of the $600 million shortfall in services revenue Apple experienced in the fiscal fourth quarter was related to AppleCare+. This is Apple's in-house extended warranty offering for its devices. It adds a second year to the original warranty and covers accidental damage to iPhone and iPad units. Huberty told clients in a note that the decline in AppleCare+ revenue was due to lower iPhone sales. The cost of the service runs as high as $199 for the
iPhone X
,
iPhone XS
and
iPhone XS Max
.
Huberty's note helped Apple's shares rally for a second straight day. The stock closed Wednesday's regular trading session at $153.31, up 1.7% on the day.