Apple's actions reveal a broader health and fitness initiative, possibly built around the iWatch
13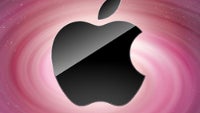 According to a report published on Monday, Apple has been hiring executives from biotech companies, with six such executives hired over the last year. A pair of anonymous experts, familiar with the situation, say that Apple continues to look at professionals in the world of medicine and hardware. Many of the new employees are experts in sensor technology. This could hint at Apple's plans to offer more than just a smartwatch that measures the number of steps you take daily, or estimates the number of calories burned doing a particular task.
Apple is taking health more seriously than most, as the company is reportedly looking at employing sensors that measure blood sugar levels and other important health metrics. One anonymous executive from a mobile health firm, says that he sat down with a member from Apple's iWatch team. From this meeting, the executive came away with the idea that Apple is building a platform similar to the App Store, that will offer fitness and health services.This would suggest that Apple has plans that go well beyond offering a wearable device.
With
speculation that iOS 8 will offer a new app called Healthbook
, Apple would seem to have already built a location where consumers will be able to store the health-related data about themselves, that they collect using Apple products, including the long-rumored iWatch. Much of Apple's health-related strategies center on an iOS connected timepiece.
Apple's new hires hint at what the tech giant is up to. The new employees have medical pedigrees, coming from companies like Vital Connect, Masimo Corp, Sano Intelligence and O2 MedTech. The latter is a bio-sensor company while Vital Connect makes products that track heart rate and body temperature. Masimo is known for its pulse oximetry device that tracks oxygen saturation, giving users a reading on their respiratory system.
Apple is also believed to be working on the "Holy Grail," which in this industry is a way to track blood glucose levels without requiring a finger prick or other type of blood draw. While there have been other companies and products that do this, these devices have been clunky, expensive and not terribly accurate. Diabetics require constant monitoring of their blood glucose levels. If Apple succeeds here, it would have another big winner on its hands.
Some of Apple's plans require the FDA to get involved. Samsung,
which is testing out medical sensors via a partnership with UCSF
, is refraining from working on any products that offer a diagnosis or treatment recommendations, since those would require the FDA to get involved. Apple reportedly met with the agency in January, which means that the Cupertino based tech firm might have a broader health initiative in the works than Samsung does.
If all goes to plan, an Apple a day really might keep the doctor away.
source:
Reuters