Apple's Siri has been binge-watching Game of Thrones, can't tell if Jon Snow is dead
3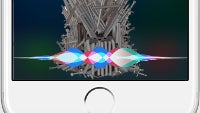 Considering the fact that you obviously have access to the Internet, we are pretty confident in assuming that you have at least heard of Game of Thrones. HBO's incredibly successful TV series, based on George R. R. Martin's "A Song of Ice and Fire" book series.
Now, if you follow the TV episodes or read the books, you are probably well aware of the fact that fans have been left with a pretty heavy cliffhanger, and theories are running rampant, while everyone waits for the next season to begin and next book to finally be released. If you haven't reached that point, well... spoiler alert!
It seems that Apple's voice assistant — Siri — has been catching up on the lore. She can now be asked if Jon Show is dead, but unfortunately, just like all of us, is incapable of producing a concrete and direct answer.
This is, of course, a fun easter egg by Apple. The sixth season of the popular TV show is about to start in just a couple of weeks, and its quotes are certainly about to get revived as common buzz words and memes.