Apple's Phil Schiller on the new iPad name: "because we don't want to be predictable"
16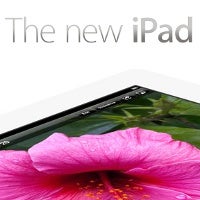 Perhaps the biggest news-making detail from yesterday's
3rd generation iPad
unveiling was the
naming scheme
. We were largely expecting the high-res display and souped-up processor, but also largely expecting Apple to call the tablet iPad 3, iPad HD, maybe the iPad Retina, or anything in that line of thought.
Much to everyone's surprise, the tablet kept getting referred to as simply "the new iPad" and there was no indication it will be called something else, even at the end of the announcement, with the only catchy word being "Resolutionary" to describe the slate.
Everyone plus dog chimed in afterwards on the naming choice, and the analysts' reactions ranged from "marketing genius - Apple emphasizes that the tablet is just a tool for better visualizing its software, and the name will keep the thing fresh for a whole year now" to "this is the first huge mistake of Tim Cook as CEO and is going to cost Apple dearly, as customers will get confused".
Apple stayed mum on the issue even when asked to comment on why it chose to call its third tablet simply "The New iPad", but Phill Schiller, its SVP of Global Marketing, budged and said
"

because we don't want to be predictable

"
.
Well, if that was the goal in itself, Apple certainly got its point across yesterday, when the whole tech blogosphere got treated to an "in your face" moment - after all, it was us that invented and popularized the iPad 3 or iPad HD monikers, not Apple.
Whether the lack of a catchy name or simply a number for the new iPad was a good marketing move remains to be seen, although history shows that naming schemes haven't gotten in the way of Apple selling a boatload of its new gadgets anyway.