Apple's 1-year warranty practice found "unacceptable" in the EU
31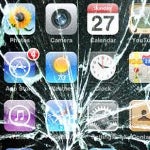 Oops, it looks like EU officials don't really like the game Apple's playing with its warranty messages. The company has been advertising and selling its products with only 1-year warranty, when the laws in the EU provision at least a 2-year warranty for such goods. Because of that, the European Union will be investigating whether or not Apple is playing by the rules or it's making customers purchase its AppleCare protection plan if they want additional protection.
EU Justice Commissioner Viviane Reding has reportedly sent the following message to member nations:
Apple prominently advertised that its products come with a one-year manufacturer warranty but failed to clearly indicate the consumers' automatic and free-of-cost entitlement to a minimum two-year guarantee under EU law. These are unacceptable marketing practices.
As a matter of fact, Apple has already been fined in Italy for advertising only 1-year warranty for its iPhones, iPads and others, and selling AppleCare instead of informing users that they have legal right to free two-year warranty. Earlier in the year, the Italian government has even threatened Apple of shutting it down in the country if it did not pay its fines, so this whole thing's certainly not a joke.
If the investigation continues and finds out that Apple is continuing with its frivolous practices, we guess the company will be facing a much heavier fine this time around.
source:
Gigaom