Apple will now inform you if your iCloud account has been accessed from the web
26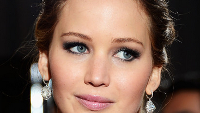 Last week, we told you that Apple had added some new security features to iCloud in the midst of the celebrity scandal that engulfed Apple. The tech titan said that it would send warning emails when a customer's iCloud account is accessed by a new device for the first time, or when a customer tries to restore data on a new device. Another event that would cause a warning to be sent, is an attempted change in the iCloud password.
On Monday, Apple announced that it will now notify you via email when your iCloud account has been accessed by a web browser. The problem is that the emails, just like the other email warnings, are sent after the fact. The notice will be sent out even if a specific browser has already been used to access a specific iCloud account. This will probably be a one-time warning for that combination of browser and device.
As you probably know by now, a number of celebrities had pictures that were stored in iCloud, obtained by a hacker. Some of the celebrity names involved in the scandal include Jennifer Lawrence, Vanessa Hudgens, Rihana, Kate Upton, and Hillary Duff. With Apple rumored to be
unveiling a mobile payments platform rumored to be called iPhone Wallet
as soon as tomorrow, the last thing that Apple wants its customers to worry about is the security of data trusted to the company.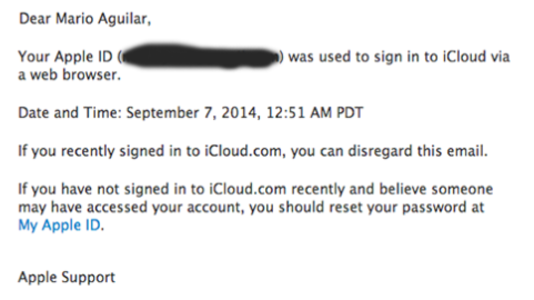 Apple will now send you an email to warn you when your iCloud account was accessed by a web browser
source:
MacRumors
via
BGR